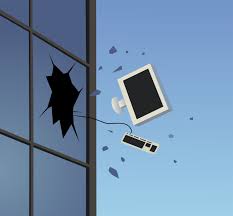 Starting Afresh…
A new look to keep the trains running smoothly.
404 – Page Not Found… it's there, I swear!
Error Establishing Database Connection… *grumbles in PHP*
This is why I am in business and not computer science. (Seriously, I was a hair away from being a computer science major in undergrad, but debugging PHP during the dot-com boom turned me off of it.)
Anyway, welcome to the refreshed amckenny.com and catscanner.net. It's now a WordPress/BoldGrid site instead of my own custom PHP code, so hopefully that means less upkeep and fewer bugs. It also enables me to do something I've been meaning to do for some time… this.
I'm doing this mostly to hold myself accountable for staying up-to-date on reading interesting things from both the academic and popular business press. As I get engrossed in my own research, I often slow down on reading other work not directly related to the paper in question. Some of that is natural and appropriate, but sometimes I end up taking it farther than I should… I want to see if this helps.
What to expect…
At any rate, welcome to the new, cleaner amckenny.com.