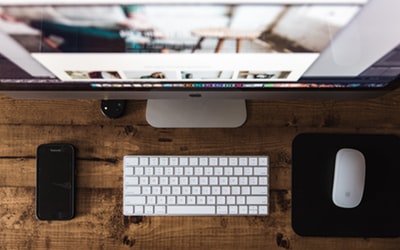 Why can't all firms just be publicly traded?
"Measuring the performance of private firms has long been a challenge for management researchers."
I cannot tell you the number of times I have asked myself this question in conducting organizational research. I do not really care that firm equities are publicly traded per sé, but it is frustrating trying to get good data on privately held businesses, making research difficult.
The reporting requirements (or lack thereof) of privately held businesses is a boon to these businesses. Freed from the administrative overhead of quarterly and annual reports, private businesses have the opportunity to focus directly on delighting customers with the products and services they desire. However, for researchers, it means a drought of data on a large and important chunk of the world economy.
Time to get creative. If we cannot get objective performance data, perhaps we can conduct a content analysis of firm goals to get valuable information regarding these privately held companies? This is what we set out to ascertain in our article Assessing Espoused Goals in Private Family Firms Using Content Analysis, published in Family Business Review.
This methods-forward piece is of particular interest for family business scholars for whom the privately held business challenge cuts two ways. First, like all privately held businesses, private family businesses do not have the burden of regular reporting requirements, making data collection difficult. Second, family businesses often have two categories of firm goals: utilitarian goals (those associated with the economic or business identity of the firm), and normative goals (those associated with the family identity of the firm). Accordingly, even if the researcher collected surveys from the firms, it may be less obvious how to appropriately ask about the performance of the firm as our traditional financial performance instruments often capture only the utilitarian goals.
By conducting a content analysis of firm goals in organizational texts such as firm websites and press releases, scholars can develop a deeper understanding of what aspects of firm performance are salient to the organizations in their sample. This is potentially theoretically interesting in-and-of itself because these goals play a central role in organizational strategy setting and behavior. It also serves the practical research purpose of directing researchers to the aspects of firm performance they should consider if, say, collecting surveys from these firms.
Our illustrative findings demonstrate the diversity of firm goals in privately held family firms with utilitarian goals spanning financial, operational, and product development aims and normative goals spanning quality of work life, corporate citizenship, and job security aims. We also find that firms in our sample either tended to espouse high levels of normative or utilitarian goals, but rarely both – highlighting well the challenge family firms have in balancing the often competing goals associated with their normative and utilitarian identities.